Stone, Bone, Antler, and Shell: Artifacts Of The Northwest Coast (1996)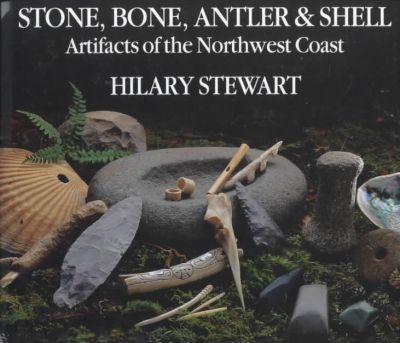 Categories:
Book Recommendations, books, bushcraft, bushcraftskills, forrest, ig_naturelovers, livingbynatureofficial, livingthelife, No Trace, NoTrace, outdoorlivingskills, primitivelivingskills, primitivetechnology
This book is for anyone who has looked at artifacts from the Northwest Coast in a museum and wondered: "How were these made?" "What was their function?" "How were they used?" Hilary Stewart lifts artifacts out of their isolation in a glass case and puts them into the context of the life of early native people on the coast. Archaeological excavations, or "digs, " have unearthed an array of ancient artifacts. While items made of perishable materials such as wood, bark and hide usually decayed over time, many objects of stone, bone, antler and shell have been found. In clear, easy to read text and over 1000 illustrations and 50 photos, Hilary Stewart depicts a wide range of artifacts. These tools, weapons, hunting and fishing gear, household and ceremonial items and ornaments reveal much about a people's way of life: how they fed, clothed, adorned and housed themselves; their technologies, skills and art; their trading and travelling patterns.