Enjoying a breath of fresh air on Terschelling! Because the arch can't always be tense, it's time for a short holiday. Because Scotland is still completely locked down, we have left for our other favourite island.
Since 2006 we like to vanish here. Nice together, with only the nature around us. For the first time in a very long time, more than a few days.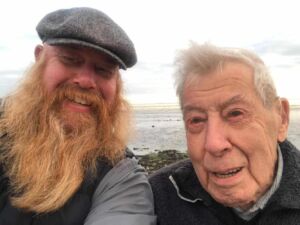 Our last vacation here was with Oop. A stay we then shortened due to the bad weather. And which we thought/hoped at the time that we would catch up on again…
Today, for starters, let's get a breath of fresh air on the beach at Oosterend.
Also during this "nice breath of fresh air" holiday we will probably come across beautiful things that will eventually end up in our store. Today, for example, we bought some shaving fur from the sheep of de Zeekraal.
Something else that I am very happy with myself… Soon we will also sell some products from the Wilma Naturprodukter range. For now, I have chosen to sell only what I have (good) experiences with myself. If I have used the other products satisfactorily, they will automatically arrive in the store.
Now you can view the current range by clicking on the image below.