Today we are lucky enough to meet sheep shearer Floor Floor. Joke, from whom we were also allowed to take over a few fleeces last year, we were told that her sheep would go out of the wool today. Because we are very impressed with the way she offers her coats. But also from the way they are shaved, we gladly accept this invitation.
It is nice to see how sheep shearer Floor, the peace itself, takes the time to shear and inspect the sheep. One by one, the ladies and gentleman (hamel) are expertly helped out of their wool.
Meanwhile, sheep shearer Floor shares all the information he has learned about sheep. As a result, very nice and especially interesting conversations are held. The one-twos between Joke and Floor are also fun and educational. Joke has also gained a lot of knowledge and experience as a shepherd – sheep herding trainer traditional style – paraveterinary. Something we like to reap the benefits of.
It is very interesting to see what influences age, nutrition and health can have on a coat. Over the years, Wendy in particular has let a lot of furs pass through her hands. Where, of course, enough things stand out. Now there was a great opportunity to find answers to these questions and comments. As a result, we have gained a lot of knowledge today that we would like to share with you in our products and our workshops.
Will we see you next Saturday, 28-05-2022, at the fair in Vianen? Or on the Hoge Veluwe near Otterlo on Saturday 04-06-2022. We are there again with a stand full of homemade wool products.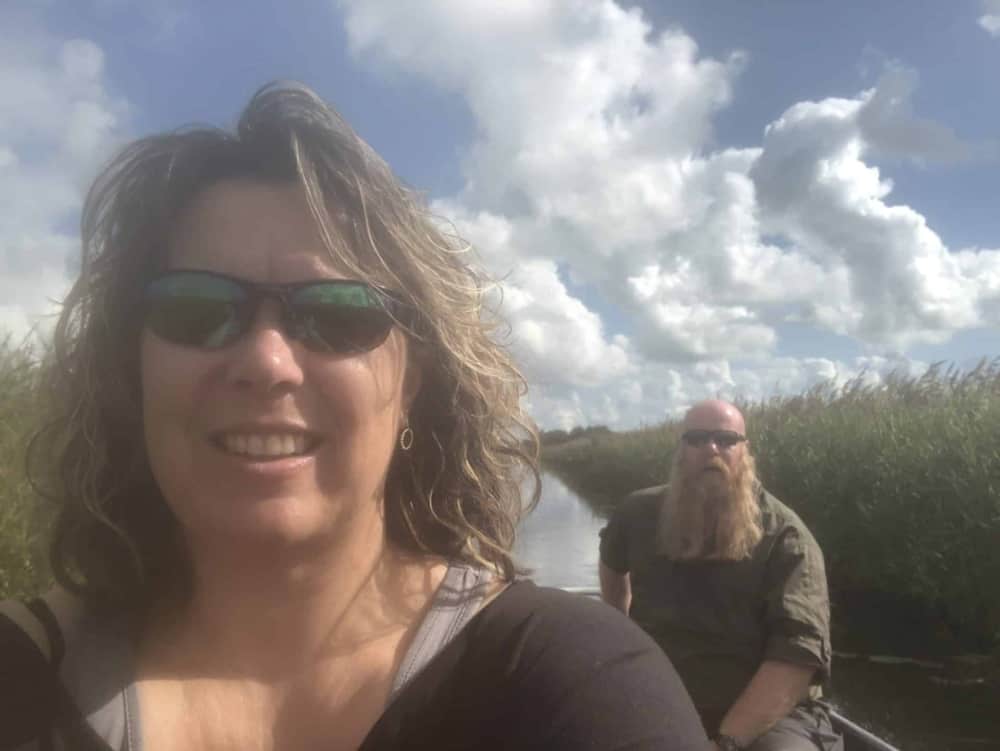 outdoorpeople with passion
For everything that grows and blooms! For plants, animals, other people and especially for continuing to learn. In addition, if requested, we will transfer this knowledge again.
Over the years, our hobby has grown into something we deal with on a daily basis. Collecting knowledge, transferring it but also creating fun new and especially sustainable products. We also offer many of these products in our store at a very low price. In addition, you will also find other sustainable products here that we like to use ourselves and bring to the attention.